MAKE ARTWORK, DEVELOP YOUR CREATIVE PRACTICE, AND BUILD COMMUNITY.

The Studios at McColl Center is a studio rental program designed to build a creative community and support emerging local artists in the region. Our studios are available for rent by artists at subsidized rates, while offering access to our communal labs for printmaking, 3D printing and laser cutting, digital media, ceramics, woodworking, and sculpture fabrication. Artist Studios at McColl Center maintain a thriving community of artists who participate in public events, share their practices and ideas, and enrich fellow artists both within the building and in the local community.
Rental studios range in size from 89.5 sq. ft. to 212 sq. ft. Artists may apply for a 12-month lease, with the option to renew for an additional 12 months. Studio artists have 24-hour access to their studios. Communal labs can be accessed from 10:00 a.m. to 9:00 p.m., seven days a week.
The Studios at McColl Center are subsidized through the generosity of Bank of America.
The current studio artists are:
NOW ACCEPTING APPLICATIONS: BELL TOWER STUDIO
Application closing date: September 1, 2022

The Bell Tower Studio* is 706 sf over two levels and can be rented by an individual artist or collective. If completing the application for a group, please be sure to list the names and practices of the collective in the section discussing your interest in being at McColl Center. Individual artists who are open to sharing a space with another artist will be considered. Please note that you are open to sharing in the comment section.
Rent for the Bell Tower Studio is $1457 per month.

All studio artists have access to McColl Center labs and equipment including the Printmaking, Media, Welding and Ceramics Labs; Wood Shop, 3D printer and laser cutter.

Applications will be reviewed by a panel of local artists, art professionals, community members, and McColl Center staff. We value social, creative and cultural diversity in our selection process.

*The Bell Tower Studio is a two-level space. Artists choosing to rent this studio recognize that the second level is not ADA compliant and agree to host any public viewings/events on the first level only.
The Studios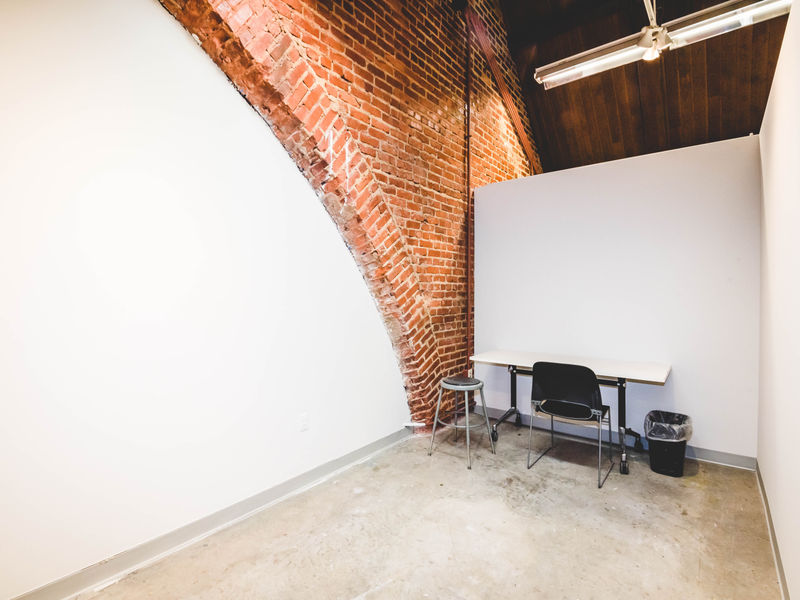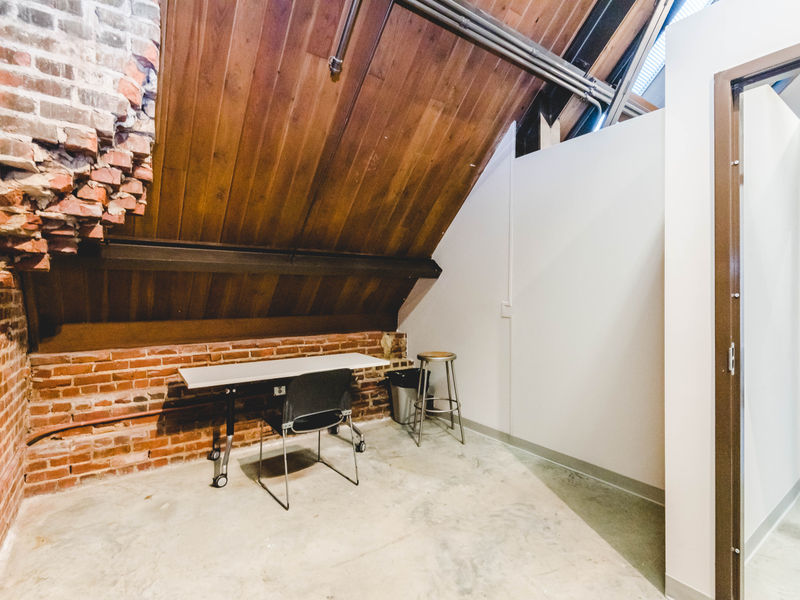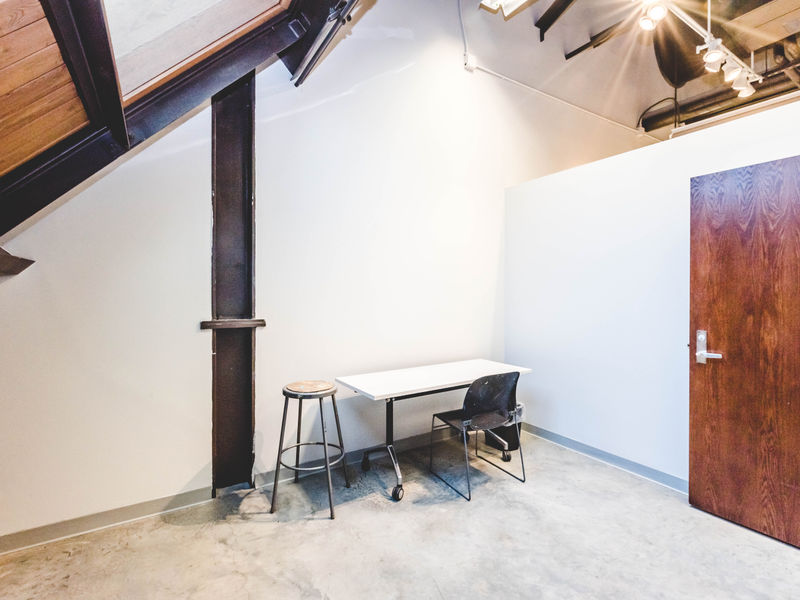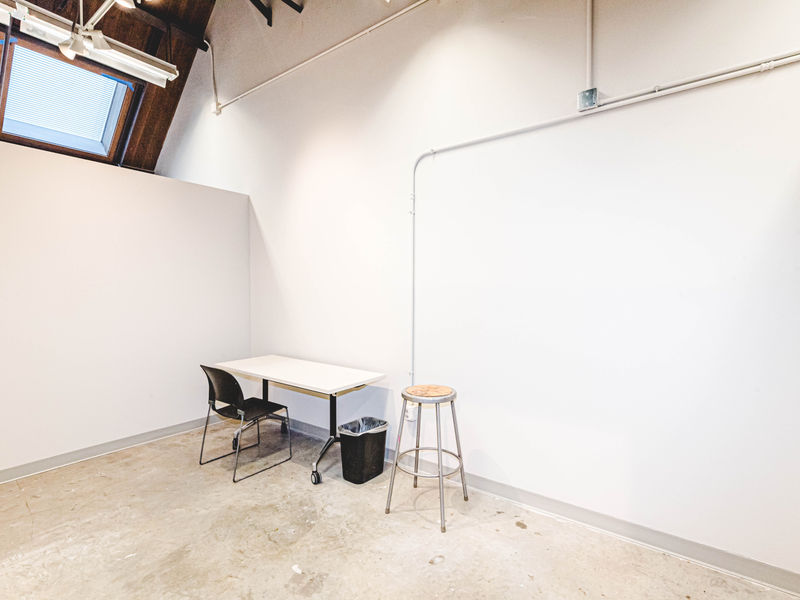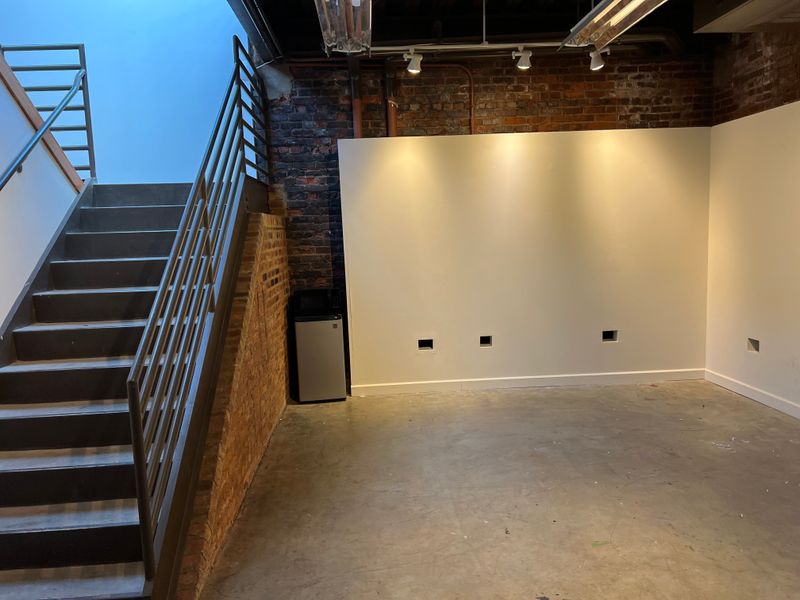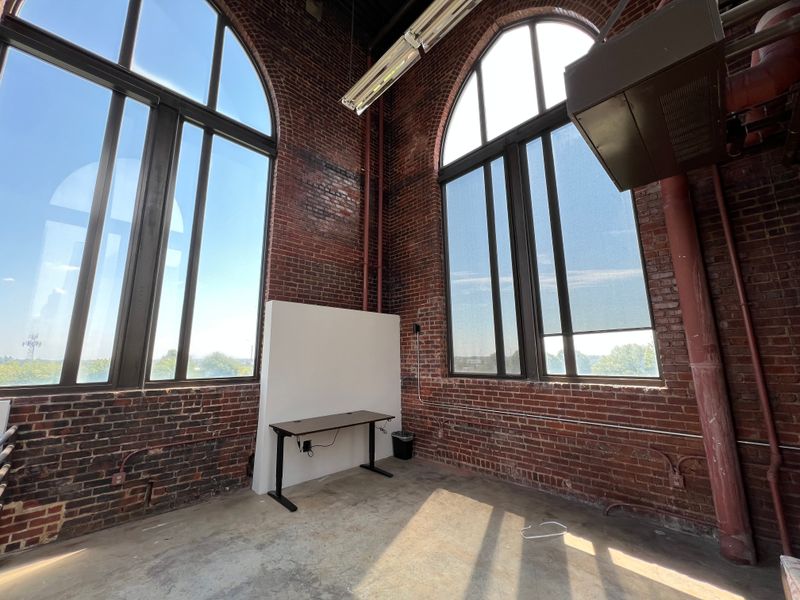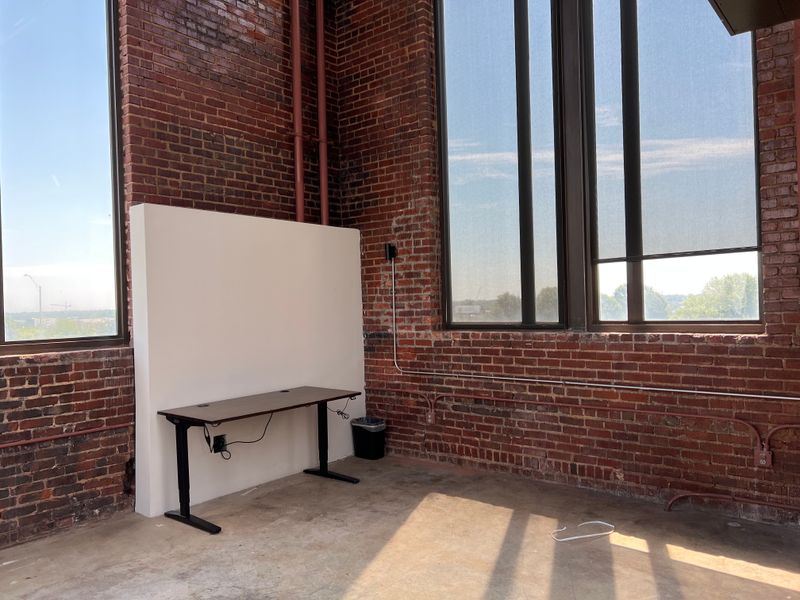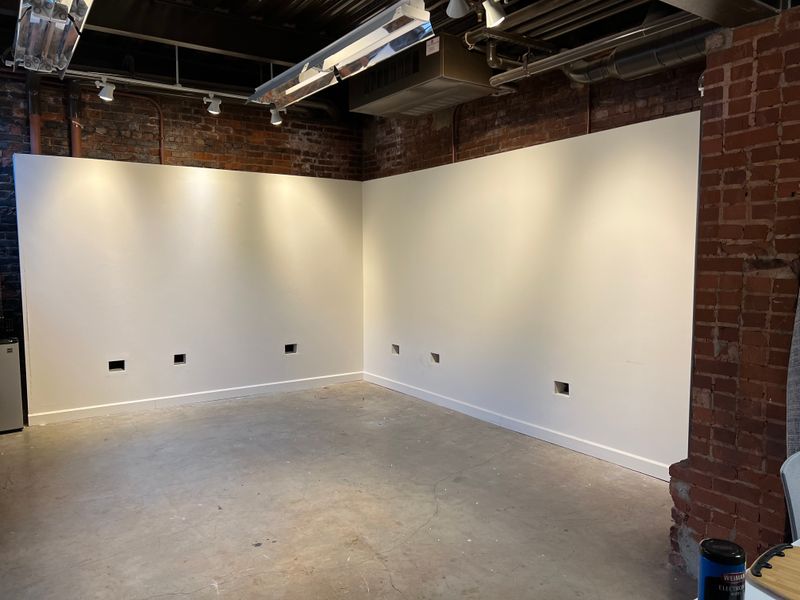 Communal Labs