RENT McCOLL CENTER
Our historic renovated neo-Gothic church will impress guests and participants with its stature and convenience.
McColl Center is housed in a nearly 100-year-old building with exposed brick and concrete flooring in uptown Charlotte. We have several spaces that can be rented for meetings, workshops, receptions, and other special events.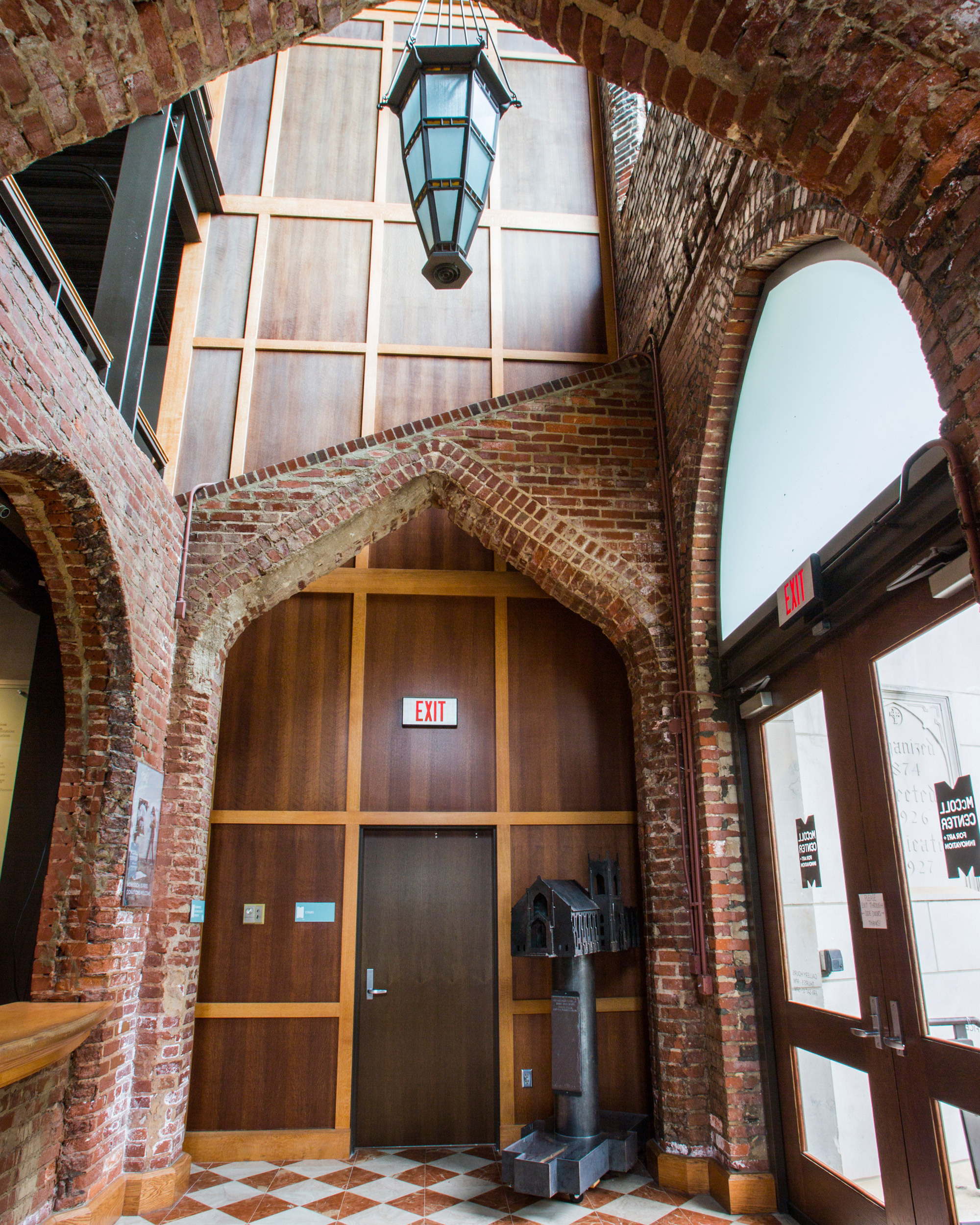 Dickson Gallery
The main gallery at McColl Center is located on the first level and is easily used in conjunction with our other rental spaces. 2 levels of balconies provide additional space for mingling, light hors d'oeuvres and cocktails. The space is accessible from multiple entry points, the most impressive being our front entrance. Approximately 2,600 square feet.
Rental Fees start at:
Balcony add-on starts at $500
Levine Creative Hub
Located on the lower level, the Levine Creative Hub showcases historical brick walls, stained concrete floors, an open ceiling, and a private entrance. This space is perfect for corporate meetings, workshops, retreats, or dinner and dancing. Approximately 2,500 square feet.
Rental Fees start at:
First-Floor Studio
The first-floor studio is located off the Main Gallery and has large windows to let in daylight. The 620-square foot space comes with a built-in projector making the room ideal for your next meeting or workshop. Approximately 620 square feet.
Rental Fees start at $600 per day
Front Lawn
Our beautiful outdoor lawn is perfect for hosting receptions and cocktail hours.
Rental Fees start at:
Back Lot/Patio
Our large outside patio is set against a backdrop of our beautiful stone building. This is perfect for receptions or cocktail hours.
Rental Fees start at:
---
Tell us more about your event by filling out and submitting this form.
A member of our team will be in contact with you within 48 hours after submission.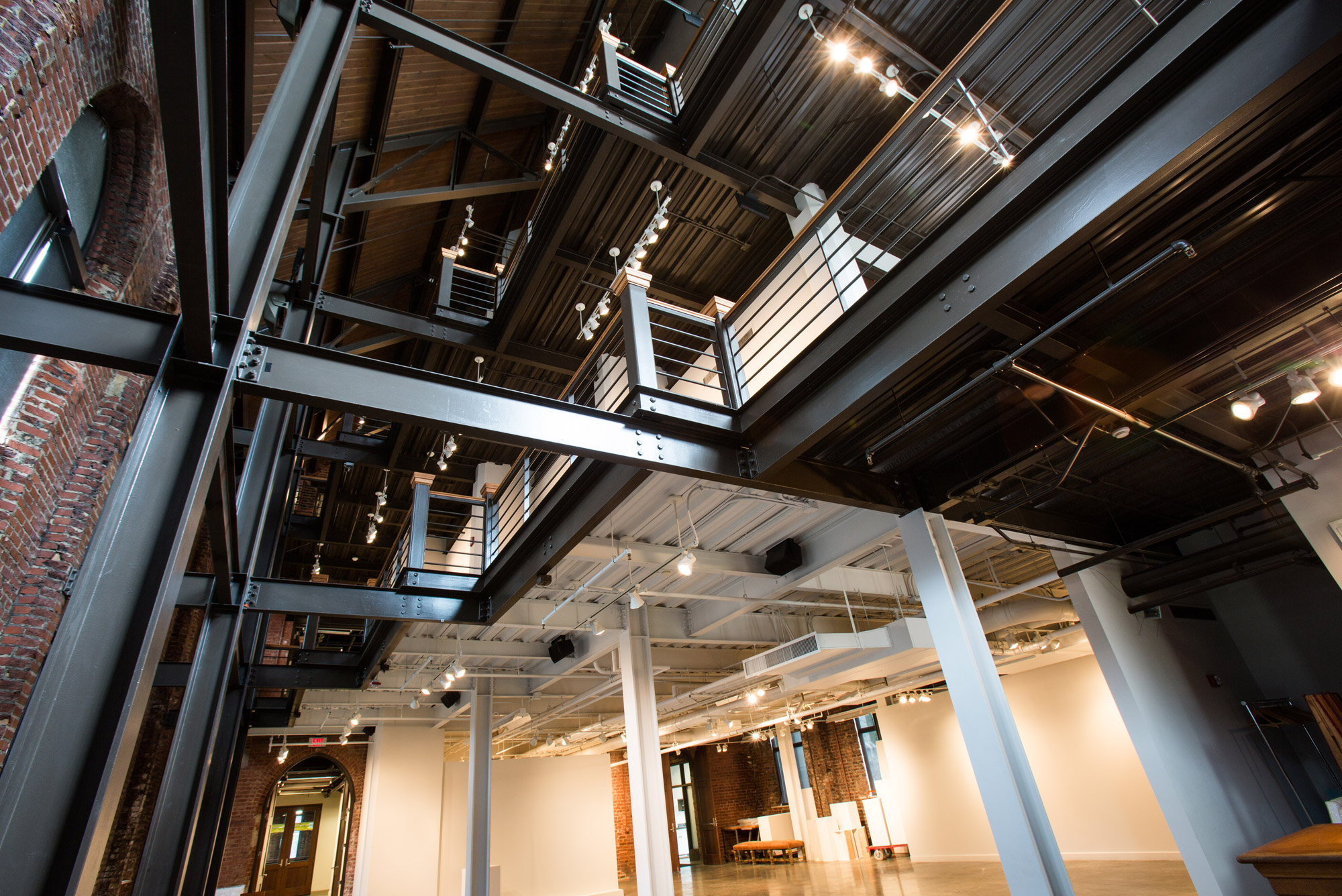 More Info
Parking for rental events is available on the street, in our lot, and across the street in the Hal Marshall building parking lot. (Advanced request needed for Hal Marshall parking lot).
A kitchen is available for caterers and McColl Center has full ABC permits to serve beer, wine, and mixed drinks.